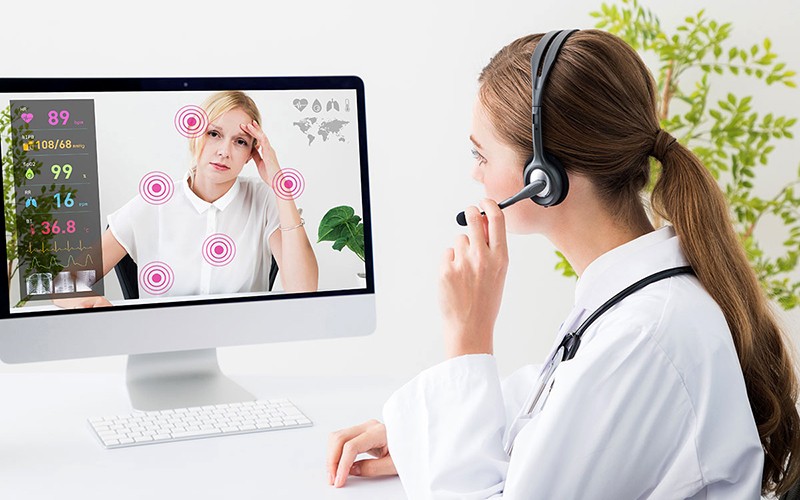 During a pandemic outbreak, remote health is key
a major source of revenue for healthcare providers.
During a pandemic outbreak, remote health care was a major source of revenue for healthcare providers. Now, remote health care is no longer an option, it's become a service that forces them to adopt.
Varsha Rao, CEO of Nurx, an organization specializing in digital health for women, said she hopes to see the continued use of "telehealth" in the healthcare sectors because The patient now realizes the quality, as well as the convenience, of this service.
According to Varsha Rao, as remote work options increase, people will want to be taken care of wherever they are. This makes "telehealth" an attractive alternative as it allows care from anywhere and also maintains constant care while they are on the move to another.
Improved Wifi and 5G connectivity
Wireless networking becomes quite important in 2020, when most patients rely on personal devices and the only way to be, said Roger Sands, CEO of network solutions company Wyebot. communication with loved ones who are hospitalized with Covid-19.
By 2021, it is predicted that healthcare services will use wireless devices to connect everything from rescued patient monitoring to communication, to security systems. Automating Wifi will be the key to keeping these networks active.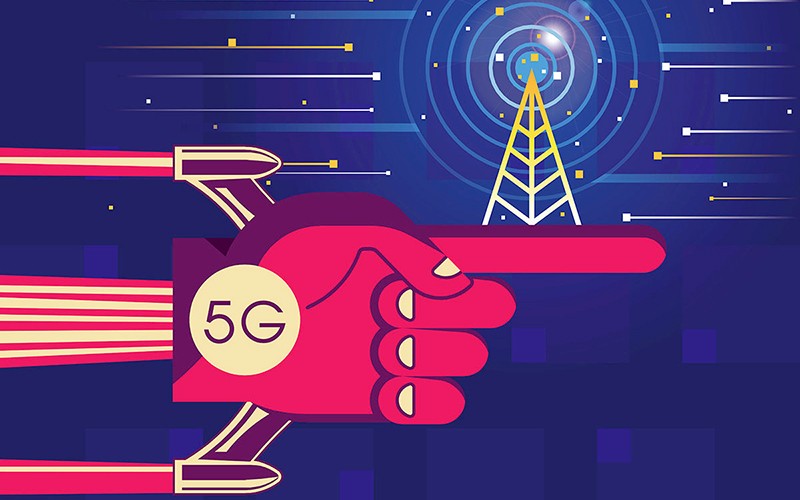 Wireless networks must be active at all times, which is why many medical facilities or organizations rely on automation and artificial intelligence to monitor the network, providing continuous visibility and automatically alerts the system to information about any problems. With thousands of connected devices, the network generates more data that humans can analyze in real time.
Medical telemedicine services will also benefit from improved connectivity. Connecting a doctor to a robot to enable remote examination will become easier.
Better remote monitoring of patients
If more people do telemedicine, doctors will need a method to collect important disease signs and other data points remotely. Hence a remote patient monitoring service (RPM) appeared. All internet-connected blood pressure measuring devices, scales, IoT blood glucose meters, IoT thermometers, blood oxygen sensors found in wearable devices and sleep monitoring devices are available. data for the RPM.
The RPM tools give doctors and nurses real-time patient data. With more and more doctors turning to virtual care, "telehealth" and electronic health records (EHRs), patient data management becomes even more important in future healthcare.
Operating machine learning and artificial intelligence
Art Papier, CEO and co-founder of technology company VisualDx said that 2020 marks a real turning point for artificial intelligence (AI) in healthcare. This trend appeared in the form of basic "chatbots" and symptom-screening machines in the early months of the Covid-19 pandemic. These tools have increased the key role of AI, which will drive more advanced AI adoption by 2021, Papier said.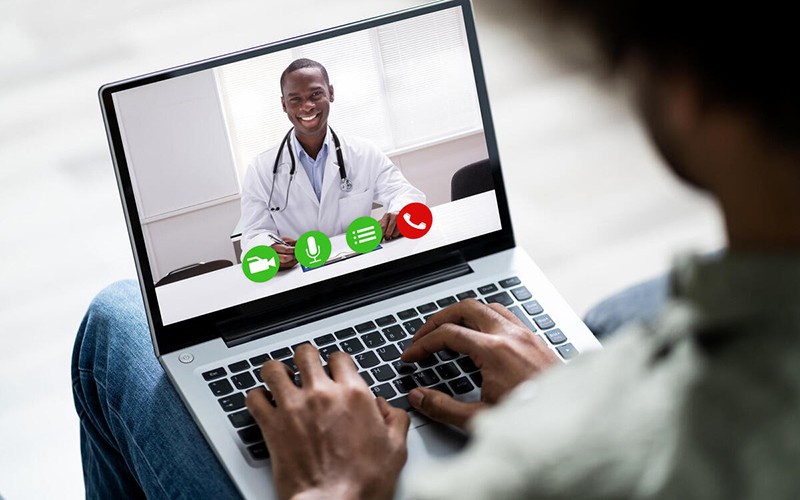 AI tools that streamline virtual care and scale up on-demand services have become a necessity. AI can also help guide employees through the health insurance application process. Machine learning has had a huge impact on healthcare in 2020, and hopefully that trend will continue into 2021 by providing more tools for treating patients through telemedicine.
Improved data sharing and interoperability
With so many new data ranging from Covid-19 test results to data from wearable devices or remote medical visits, interoperability becomes more important than ever. The healthcare industry has made improvements in this area over the past decade, but hurdles still need to be overcome.
Interoperability will be a big priority for public and private healthcare organizations and companies, said Scott Galbari, CTO at healthcare services firm Lyniate, USA. 2021. In the future, the reinvestment and modernization of technology systems and infrastructure of public health institutions will always be on top priority. Seamless data sharing will be critical for Covid-19 vaccine delivery by 2021, including vaccine storage and transportation, as well as the need for healthcare and personal data. link together. Therefore, without the ability to interact or share data, patient decisions, work processes and outcomes will be affected.
Using technology to extend mental health care
The Covid-19 pandemic demonstrated an increased awareness of how technology can be used remotely to help people cope with stress and anxiety. Therefore, digital therapy apps are designed to address the mind's emotional responses to stress, anxiety or post-traumatic stress disorder (PTSD) with neural feedback.
Over the next five years, most schools will use digital health solutions as part of an ecosystem of mental health resources. Schools value affordability and digital accessibility to health, while students love privacy, convenience, and personalization.
Source: https://nhandan.com.vn/