PHARMED & HEALTHCARE VIETNAM 2021 – Vietnam International Exhibition on Products, Equipments, Supplies for Medical, Pharmaceutical, Hospital & Rehabilitation - Virtual edition provides a hub for Medical & Healthcare industry to showcase latest products and innovations whilst extend business reach with extensive networking opportunities whether in live or virtually from anywhere in the world.
A VIRTUAL PLATFORM ALLOWS THE EXHIBITORS TO:
Update your company's basic information, add the promotional collaterals and decorate your virtual stand
Get access to a large number of buyers from Vietnam and overseas with just a click on "Meetup". EASY, BOTH TIME & COST SAVING
Contact directly buyers on the virtual platform
Self-manage your meetings with the buyers on the virtual platform
Services Offered at PHARMEDI VIETNAM - VIRTUAL EDITION
- Virtual Exhibition Hall & 2D Virtual Booths (Details of Participants & Exhibiting Companies)
- Business Networking Functions and Tools ( Video call & Exchange Business card,...)
- Online Screening
- Online Seminar (Webinar)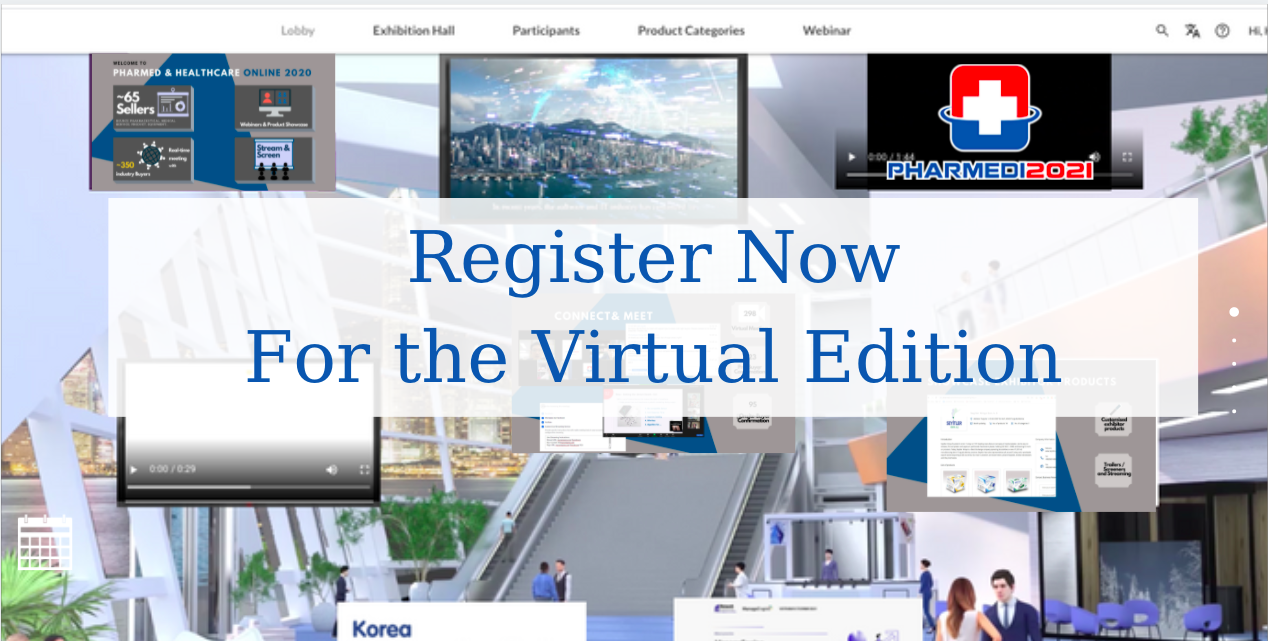 Book your virtual booth early and don't miss your chance to join one of the region's most largest event in one of the world's most dynamic markets.
Virtual Exhibition time: 15/09/2021 to 15/10/2021

10:00AM - 5:00PM (GMT +07:00)
Find out the Virtual Exhibitor Brief... >>>
Wellcome all of the participants!
Best Regards,
PHARMED & HEALTHCARE VIETNAM ORGANIZER
The show catalogue, please clich here
Website: https://pharmed-healthcarevietnam.eventx.io/landing
Email: [email protected]
Hotline: 0965355002