Welcome to the Digital health in Vietnam – Market intelligence report!

In an age of growing challenges from non-communicable diseases, and emerging threats from infectious diseases such as COVID-19, digital health has the potential to offer new solutions and alleviate pressure on overstretched health systems. Digital health technology can empower patients to actively participate in their care, improve clinical outcomes and enhance operational efficiency. Innovation and technology have touched many aspects of life in Vietnam and healthcare is no exception.
In a concerted effort to embrace Industry 4.0, the Vietnamese government has committed to a national agenda that seeks to harness the potential of digital solutions across the health system. This has set a solid foundation for digital transformation in Vietnam. Vietnam and the UK share many of the same aspirations.
We seek to utilise digital innovation to expand equitable access to quality care, in line with United Nations Sustainable Development Goal 3, on good health and wellbeing. At the early stage of digital transformation, Vietnam has plenty of opportunities for innovative solutions from the UK.
In this comprehensive guide, we provide insight into current market opportunities across health informatics technology, telemedicine, AI and Big Data. The report also explores the future direction of digital healthcare transformation in Vietnam and potential challenges facing new entrants to the market. The UK and Vietnam have a rich history of collaboration, and this year we celebrate 10 years of strategic partnership. I am delighted to support UK organisations interested in entering the Vietnamese market and I wish you every success in exploring long-term partnerships in Vietnam that will further strengthen our bilateral healthcare ties.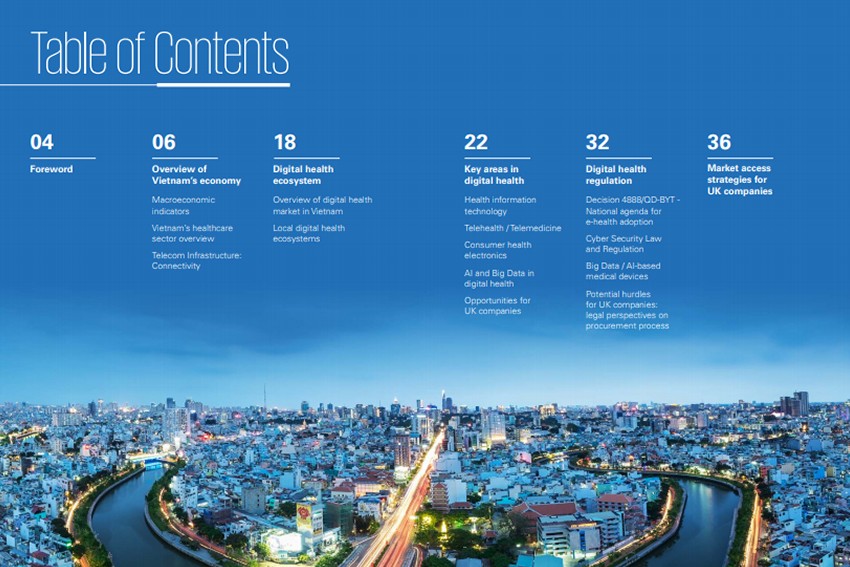 Related post