Overview Pharmaceutical - Vietnam Health 2019:
Due to changes in government policies and development in the domestic regulations of imported drugs, Vietnam's pharmaceutical sector has grown significantly in the last decade. Although regulations on advertising and clinical trials can still create obstacles for sellers, looking to break into the market, with the right information Vietnam offers many opportunities for potential suppliers.
According to the 2018 Business Monitor International report, the Vietnam healthcare market had a value of USD17.4 billion in 2018. At a per capita level, spending is expected to double from USD170 in 2017 to USD400 in 2027. Meanwhile, the country's pharmaceutical market had an estimated a revenue of USD5.9 billion in 2018, an 11,7% increase from the previous year, which makes Vietnam the second largest medicine market in the South East Asia1. The market is set for double digit growth within the next five years, according to Vietnam Report Company (VNR). The average spending of Vietnamese people on drugs rose from USD22.25 in 2010 to USD37.97 in 2015, and doubled to USD56 in 2017 (figure 1). The average growth rate of spending on drugs was 14.6% during 2010-2015 and is set to maintain a rate of at least 14% until 2025.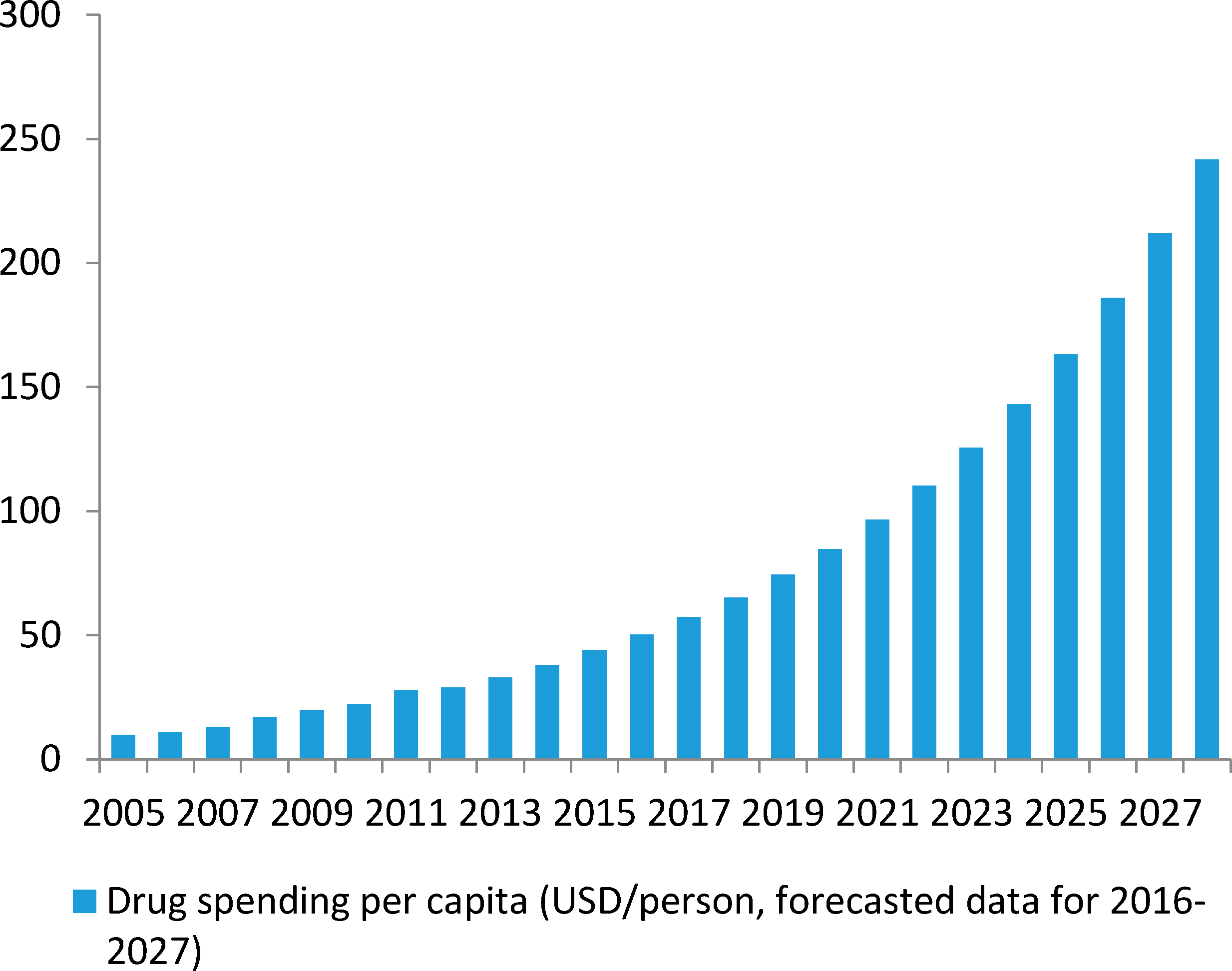 Figure 1: Drug spending per capita
Source: "Pharmaceutical Industry in Vietnam: Sluggish Sector in a Growing Market, Antonio Angelino", Do Ta Khanh, Nguyen An Ha and Tuan Pham, 2017, Int. J. Environ. Res. Public Health 2017
Vietnamese drug manufacturers are able to meet half of the total medicines market demand, while imports cover the remaining half.3 In addition, approximately 60% of pharmaceutical end products, 90% of active pharmaceutical ingredients, and most raw materials for the production of pharmaceuticals are currently imported4. In recent years, the authorities have stepped up their efforts to reduce the country's reliance on imports. As part of their 2020 strategy, authorities intend to have 80% of domestic pharmaceutical demand met by local drug manufacturers through measures such as tendering preferences.5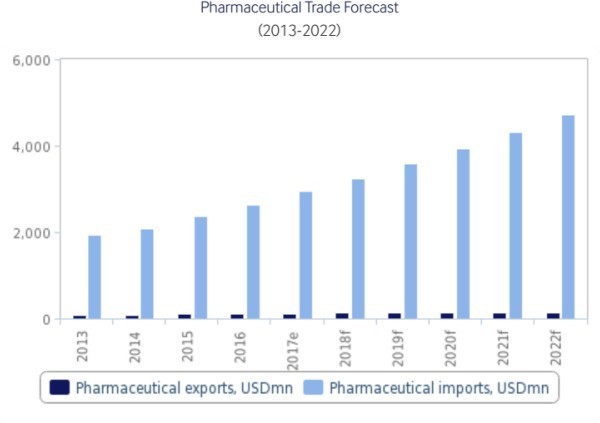 Figure 2: Pharmaceutical Trade Forecast (2013-2022)
Source: United Nations Comtrade Database DESA/UNSD, Fitch Solutions
___________________
1 Vietnam Healthcare and Pharmaceutical report– Q2 2018, Business Monitor International, 2018.
2 Vietnam medicine cost put at VND1.3 million per capita, The Saigon Times, Dec 27, 2017, https://english.thesaigontimes.vn/57722/Vietnam-medicine-cost-put-at-VND13-million-per-capita.html.
3 Sophia Harris, Vietnam's Growing Pharmaceutical Market, Vietnam Briefing, April 13,2018.
Source : Vietnam Health 2019 - BBGV
Tin liên quan