German enterprises were optimitic about the medium-term recovery of the Vietnamese economy, according to the AHK World Business Outlook 2020 released by the Association of German Chambers of Commerce and Industry (DIHK) on Tuesday.
Although German firms expressed concerns about negative impacts of the COVID-19 pandemic on their business with 82 per cent of investors forced to lower revenue growth targets in the 2020 fiscal year, they expected recovery to come in the medium term.
Up to 72 per cent of the respondents to the survey on which the report was based said they would continue to invest in Việt Nam while 27 per cent plan to recruit more workers.
Domestic demand and economic policies were identified as the major challenges to the country's economic development in the next 12 months, according to the report.
German firms also felt pain from the pandemic at different levels and from different perspectives.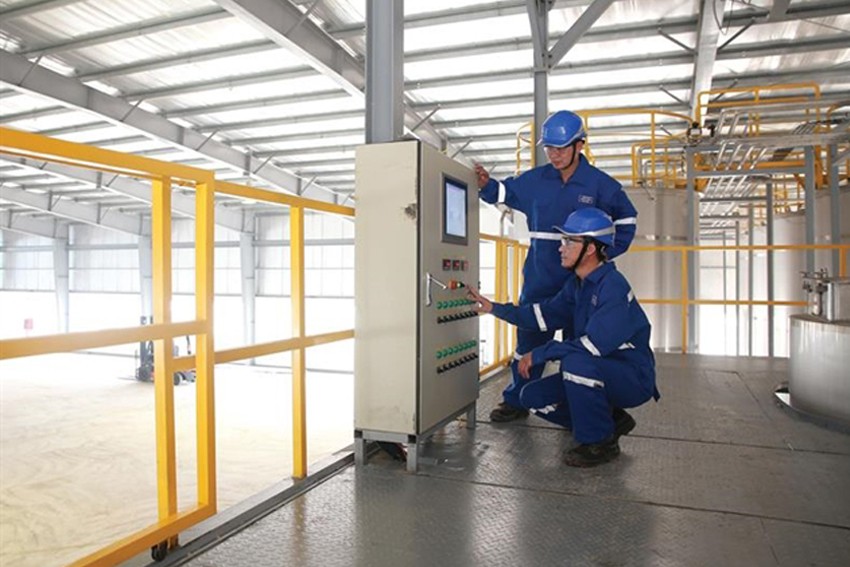 Specifically, some 86 per cent of surveyed firms said that the suspension of entry and exit as well as the imposition of travel limits significantly affected their business operation. About 59 per cent said that the COVID-19 pandemic disrupted their supply chains, 55 per cent faced cancellation of orders and 50 per cent were forced to postpone their plans for new investment.
Still, 2020 was predicted to be a challenging year for the global economy due to the COVID-19 crisis and its impacts on business.
Customs' statistics showed that Việt Nam exported goods worth US$455 million to Germany in January, a drop of 25.3 per cent against the same period last year due to the impact of the COVID-19 pandemic. Major export products of Việt Nam to Germany were phones and components, footwear and garment products.
Germany was the biggest trade partner of Việt Nam among 28 member countries of the European Union (EU). The bilateral trade between the two countries accounted for 28 per cent of the total trade of Việt Nam with the EU.
The two-way trade totalled $10.25 billion last year, in which, Việt Nam's export was $6.55 billion.
Germany has 358 existing projects in Việt Nam as of March 20, worth more than $2 billion, according to statistics from the Foreign Investment Agency. — VNS
Source:https://vietnamnews.vn/economy/674852/german-firms-optimistic-about-vn-economys-recovery-in-the-medium-term.html
Tin liên quan